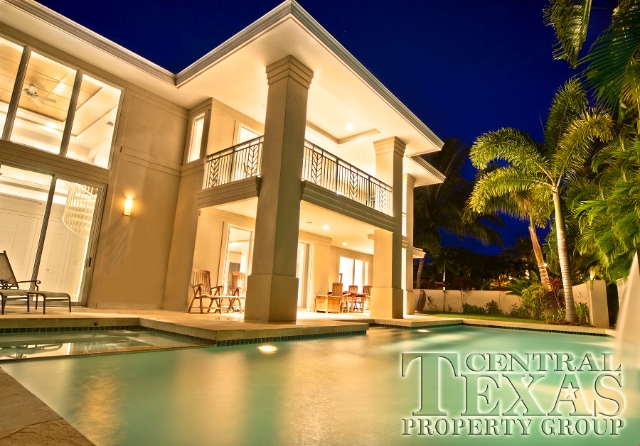 Mission Statement:
To provide superior and innovative service and give extraordinary care to our buyers and sellers in the Greater Austin Area.
---
Vision:
To be the first choice real estate team for those who desire professional and efficient service when buying or selling their home. We will treat you fairly and honestly you will be proud to call us your real estate team.
In the current real estate market it is vital that your real estate sales team has knowledge and experience to successfully close a real estate transaction with ease. We do this by keeping educated with all the real estate information that is valuable and relevant to our clients. We understand the market and the industry and use that knowledge to get your real estate needs met.
We strive to provide a sense of teamwork not only with our clients, but also with our fellow agents. We place a premium on the very special and unique family-oriented relationship we have with our clients. You will trust us to take care of the real estate needs of your friends, family and neighbors.
---
Values:

We believe in God, Family, and Business


---
About the Team:

Michelle Busby
512-699-3425
[email protected]
Michelle has been a Realtor since 2006 and a broker since 2008. As the leader of the Central Texas Property Group, Michelle provides her clients with exceptional service and a concierge style transaction. Clients can count on her to be personally involved in their transaction from start to finish. Michelle brings humor, professionalism, and a family commitment to working hard on behalf of her clients. Years of consistently working full-time in real estate allows Michelle to bring expert negotiating skills to work for you.


After growing a thriving real estate team Michelle decided to expand her real estate endeavors and manage the start-up of the Cedar Park/Leander franchise of Keller Williams Realty. Starting in 2008 in her garage with twenty agents the operation thrived. In 2012, when Michelle decided to return to her real estate team to be more involved with family, the office had over 150 agents and has continued to grow and thrive.


As the coach of the CTXPG Team Michelle coaches her agents to achieve their highest success! We focus our team training on helping clients discover their needs and wants & consult them on how to achieve these in the smartest way possible. Having overseen close to 6000 transactions Michelle brings a unique ability to create a team atmosphere that allows us all to assist our clients better than they ever expected. We strive to create a cohesive team that works together with individual talents to better serve our clients.
Sarah Weaver
913-515-9496
[email protected]
Born in northern California into a construction family, Sarah loves coastal weather and knows her way around a construction site. She spent her childhood climbing dirt piles on vacant lots and learning alongside subcontractors. Sarah graduated with honors from the University of Kansas.
At Kansas, Sarah studied global and international studies and journalism and mass communications with an emphasis in news and information in the William Allen White School of Journalism. Phew, that's a mouth-full.
Sarah's background in journalism and social media marketing ensure that she is well aware of the market, industry and marketing trends. She also loves to unplug and enjoy quality time with her family and friends. In her spare time, you'll find Sarah looking up international flights or brewing beer. She is always a phone call (or text) away whether you're a first-time home buyer, selling your tenth home, relocating to Austin or investing in real estate.
Felicia Ruiz
512-366-0643
[email protected]
Felicia is proud to have called the Austin area her home for her entire life. She has watched the area that she loves grow into wonderful communities that allow new residents to establish strong foundations on which to build their families. For the past 12 years Felicia has had the privilege of serving the Austin area as a premier hairstylist, small business owner, and Paul Mitchell color educator. She has a passion for making people happy and doing what it takes to get the job done. Felicia brings years of customer service, knowledge, and understanding to the Central Texas Property Group. She has an intuitive ability to recognize and understand customers' needs and requests and an unmatched eye for detail that enables her to better serve her clients.
Felicia lives in Round Rock, Texas and is blessed with two beautiful children: Layla and Ethan. When she's is not working, you can find her working out, or simply spending quality time with her family. Felicia loves living and raising her family in this area and would love to help you and your family find a place to start your story.
Matt Sigai
410-446-9608
[email protected]
Being Born and raised in soccer family in Baltimore, MD, I started playing soccer at a very high level at a young age. Continued to do so until high school, where I got into organized basketball and started playing golf. Golf became my new passion and even took me to Methodist University in Fayetteville, NC where I went to college. Also, where I am proud to say, I am a Founding Father of the PI Mu Chapter of the Kappa Sigma Fraternity. I graduated with a BS in Business Administration and a concentration in Professional Golf Management. That's a fancy way to say I was a Class A PGA Professional. After graduation I moved to Austin and worked for two of the premier country clubs in Texas and arguably, the country. I left the Texas golf business after nearly three years and started a new venture at KWRI. After being around the business of real estate for almost two years, my natural progression was to get my real estate license. Spending day in and day out at the golf course over the last 10 years has allowed me to enhance my social skills and keep my attention to detail at the front of my mind. I bring those two things to my real estate business and would love to prove it to you.
Ian Williams
224-627-4364
[email protected]
Hailing from the great Chicagoland area and spending the majority of his youth there; Ian is a go everywhere, experience everything, enjoy everyone type of guy. After traveling many places in the world, calling Austin home was an easy decision. With his love of adventure, eclectic culture, and some of the most beautiful scenery and communities the world has to offer in close proximity; those few reasons and a hill country full of others are why he cherishes the Lone Star Capitol City.
His degree in business management and marketing from Robert Morris University makes him versatile; though his background in teaching and technology makes him accessible and approachable to anyone with a pulse and a minute to spare.
In his former career, on paper he was an international corporate IT trainer for a fortune 100 pharma company for a number of years. Off the record, he simply loves to meet people and share life stories, takes pride in helping those he can, and will tell you all about his adventures in Austin album on Facebook.
---
The NATIONAL ASSOCIATION OF REALTORS® Code of Ethics:
What Does it Mean for Consumers?
If a REALTOR® represents you, whether you are buying or selling a home, you can count on that REALTOR® to:

1. Be honest with all parties in the transaction – not just with you, as his or her client, but also with the other real estate practitioner and his or her clients.
For example, if REALTORS® represent a buyer with a spotty credit history, they can't be dishonest with sellers about this fact. At the same time, REALTORS® can help their buyer clients collect and assemble information, such as credit reports and audited tax returns, to demonstrate that the buyer has addressed the problem and improved their situation.

2. Put your interests ahead of his or her own, at all times.
A REALTOR® makes every effort to understand the housing needs of his or her client, thoroughly researches available inventory, and shares all relevant information with the buyer so that he or she can make an informed decision. This service is provided regardless of the compensation available.

3. Disclose all pertinent facts regarding the property and the transaction to both buyer and seller.
If a REALTOR® believes information provided by a seller is questionable, the REALTOR® is obligated to investigate. REALTORS® should recommend that buyers consult their own experts, such as home inspectors, to address concerns. For example, if a home seller asks his or her REALTOR® to conceal the fact that the roof leaks, the REALTOR® cannot comply; if the seller insists, the REALTOR® should end the business relationship with that seller.

4. Be truthful in all communications with the public.
When REALTORS® distribute newsletters, create Web sites, or place advertisements, they must be careful not to represent other real estate professionals' work product as their own. If recently sold or listed properties in the community are publicized, it must be clear whether the REALTOR® was actually involved in the transaction, or whether that data came from the local multiple listing service or other source. This ensures that the public understands the REALTOR®'s experience and can make an informed decision when choosing real estate representation.
---
Win-Win ~ Or no deal
Integrity ~ Do the right thing
Customers ~ Always come first
Commitment ~In all things
Communication ~ Seek first to understand
Creativity ~ Ideas before results
Teamwork ~ Together everyone achieves more
Trust ~ Begins with honesty
Success ~ Results through people
---
To be the best we must have
C.L.A.S.S.
We believe in the Golden Rule
We believe our
C
lients are clients for life
We believe our actions
L
ast beyond the transaction
We believe
A
ttitude is everything
We believe our
S
uccess is achieved through others
We believe customer
S
atisfaction is paramo
unt to our success
Tweet